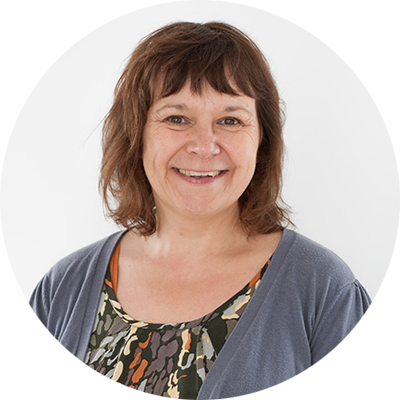 Fiona Edwards
Fiona has a wide range of experience in library training and library programs to promote reading for pleasure. She has delivered hundreds of face-to-face workshops for library services and, in recent years, has enjoyed the move online, where she can respond more flexibly to individual workplace contexts. Fiona has provided mentoring and support to learners in many countries from Australia to Egypt to Norway.
Fiona is the lead in developing our courses for schools as education is in her blood. Her first career was as a teacher of English and Drama and she also worked as an editor in educational publishing for a number of years as well as serving as a school governor.
A lifelong reader, Fiona began her career association with public libraries as one of the world's first Readers in Residence, creating groundbreaking programs to support and develop reading at Pontefract Library in the UK. She takes this on-the-ground experience into her support of online learners, with a clear understanding of how to make practical changes happen in a library context. Fiona is the lead facilitator for the discussion boards on our entry-level courses for public libraries as well as providing feedback to Intermediate learners.
As the online editor of whichbook.net, our innovative book choosing website, Fiona keeps up to date with publishing trends, supports whichbook readers and runs the Twitter account @whichbooktoread. She also plays a key role in Opening the Book's library design projects, especially in planning how library collections are mapped onto discovery layouts and working on detailed display and merchandising.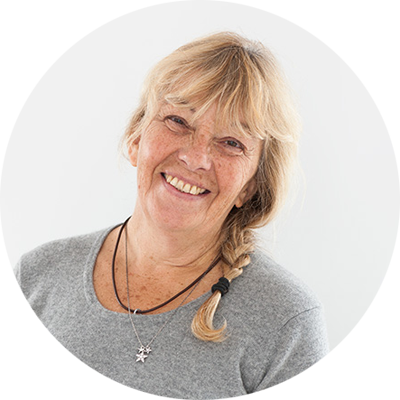 Anne Downes
Anne brings experience of cultural policy and strategy to support Opening the Book's creation of relevant training content for public libraries. Anne is passionate about the power of learning to change people and institutions; she ensures that every one of our courses has a structured approach which will deliver new understanding and new practice.
Anne leads in personal mentoring on our Advanced courses and enjoys working with the energetic, sharp and creative library staff she meets online. An eclectic reader, Anne led the way when Opening the Book first explored the relevance of the reader-centered approach to non-fiction as well as fiction.
Anne is especially interested in audience development and partnership working and strengthening the public library's capacity in these areas. Anne's earlier career was in marketing and PR for literature. She has been a director of literature festivals as well as a literature officer in different sections of the UK funded arts sector. Her first career was as a director of Youth Enterprise and she brings the energy of that world into creative course development for libraries too.
Anne has created and managed large rollouts of training courses in the UK, Ireland and Australia which have established international standards for reader-centered work. She combines an intellectual grasp of the large-scale with a sharp awareness of the key small steps which must be taken to get there – this ability to connect the small and large picture makes for really helpful mentoring.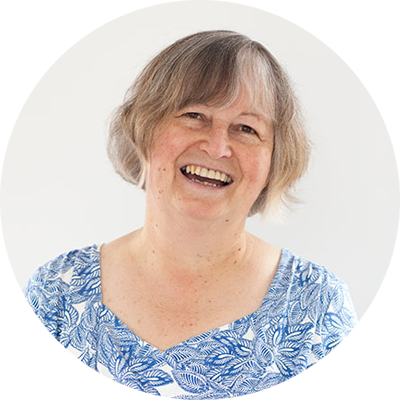 Rachel Van Riel
Rachel started out as an academic, working in university and adult education. Her second career was in community arts, creating books and performances from the lives of ordinary people. Though she has always loved reading, Rachel landed in libraries by accident - and never looked back. In libraries, she discovered the community-based, flexible and open institutions she was looking for.
Since founding Opening the Book in 1991, Rachel has developed a substantial body of international work across cultural change, consultancy, research, programs, collection development, library furniture and new approaches to library interior design. Sometimes challenging as a 'critical friend' to libraries, Rachel is a passionate advocate for public libraries in the wider cultural and educational sector.
Training was the start point of Opening the Book and remains always at its heart. Rachel is closely involved in planning, structuring and writing our courses to deliver the same excitement and inspiration which she communicates as a speaker face-to-face. Empowering and motivating people in libraries to make change happen is the most important part of Opening the Book's work.
Our first online course launched 16 years ago; since then more than 20,000 people have participated in 5 continents. We have updated, redesigned and launched new courses many times to meet new needs, changing library contexts and new technical possibilities. Our courses are always evolving. Keep in touch with us to be part of this international learning community.