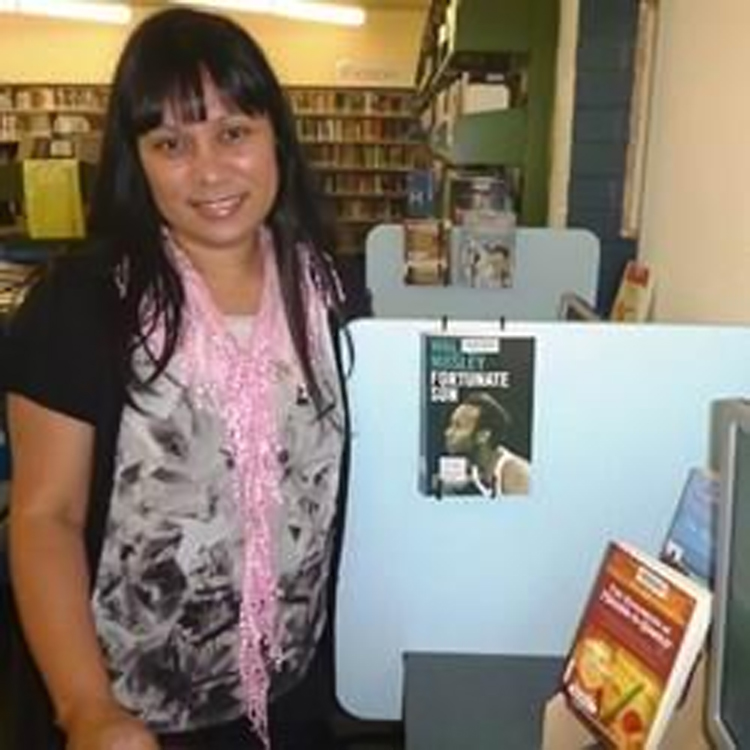 Sepe Illig - Stawell Library, Wimmera Regional Library Corporation, Victoria, Australia
Sepe took our course on creating and planning practical outreach projects that has been running throughout 2019 in libraries in Victoria State, Australia.  She works in a small country library that is very popular with its readers.
Read more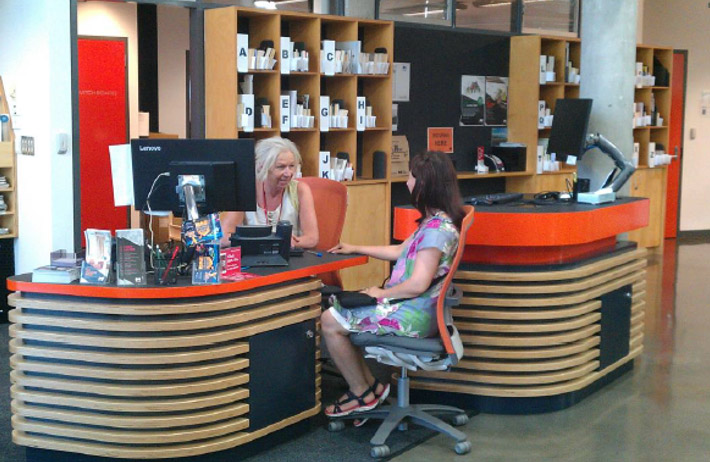 Linda Longley, East Melbourne Library, Victoria, Australia
Linda took the opportunity of a partial library refurbishment project to use our Observation Research training to look at the way her customers were using the library.
Read more
Nominate a Star Learner
The impact that our training courses achieve has a great deal to do with the individuals who use them. Every week, large numbers of library staff all over the world, who are taking one of our courses, put their learning into practice by making practical changes in their workplace. It's not always easy to fit coursework into day-to-day library work, nor is it simple to achieve sustainable change. So this feature will highlight the hard work and creativity of our learners - their experiments, successes and what they learn from the ideas that didn't work out. We are delighted to honour Sepe Illig and Linda Longley as our first Star Learners. If you'd like to nominate somebody for this feature, please contact Anne Downes.
System.NullReferenceException: Object reference not set to an instance of an object.
   at ASP._Page_Views_Partials_Components_PromoBanner_cPromoBanner_cshtml.Execute() in C:\Opening the Book\Websites\TC\Web_7.15.3\Views\Partials\Components\PromoBanner\cPromoBanner.cshtml:line 43
   at System.Web.WebPages.WebPageBase.ExecutePageHierarchy()
   at System.Web.Mvc.WebViewPage.ExecutePageHierarchy()
   at System.Web.WebPages.WebPageBase.ExecutePageHierarchy(WebPageContext pageContext, TextWriter writer, WebPageRenderingBase startPage)
   at Umbraco.Core.Profiling.ProfilingView.Render(ViewContext viewContext, TextWriter writer)
   at System.Web.Mvc.Html.PartialExtensions.Partial(HtmlHelper htmlHelper, String partialViewName, Object model, ViewDataDictionary viewData)
   at Our.Umbraco.DocTypeGridEditor.Web.Extensions.HtmlHelperExtensions.RenderDocTypeGridEditorItem(HtmlHelper helper, IPublishedContent content, String editorAlias, String viewPath, String previewViewPath)
   at ASP._Page_app_plugins_doctypegrideditor_render_doctypegrideditor_cshtml.Execute() in C:\Opening the Book\Websites\TC\Web_7.15.3\app_plugins\doctypegrideditor\render\doctypegrideditor.cshtml:line 28
   at System.Web.WebPages.WebPageBase.ExecutePageHierarchy()
   at System.Web.Mvc.WebViewPage.ExecutePageHierarchy()
   at System.Web.WebPages.WebPageBase.ExecutePageHierarchy(WebPageContext pageContext, TextWriter writer, WebPageRenderingBase startPage)
   at Umbraco.Core.Profiling.ProfilingView.Render(ViewContext viewContext, TextWriter writer)
   at System.Web.Mvc.Html.PartialExtensions.Partial(HtmlHelper htmlHelper, String partialViewName, Object model, ViewDataDictionary viewData)
   at ASP._Page_Views_Partials_grid_editors_base_cshtml.Execute() in C:\Opening the Book\Websites\TC\Web_7.15.3\Views\Partials\grid\editors\base.cshtml:line 20